SCBluetickGirl
UKC Forum Member


Registered: Jan 2007
Location: Darlington, South Carolina
Posts: 1139
Here a couple of pictures of my 8 month old Uchtman bred female (I really need to take some new pictures... I keep posting the same ones!). She seems to be fitting the typical Uchtman dog description - Quick starter - treed her first coon right at 7 months and has treed 4 thus far, good looks, very intelligent, really loud mouth, quick learner, great disposition, awesome drive, and coon crazy! She's the first bluetick we've had and we've been pleasantly surprised by her. From what I've seen and heard so far, this is a terrific line of dogs.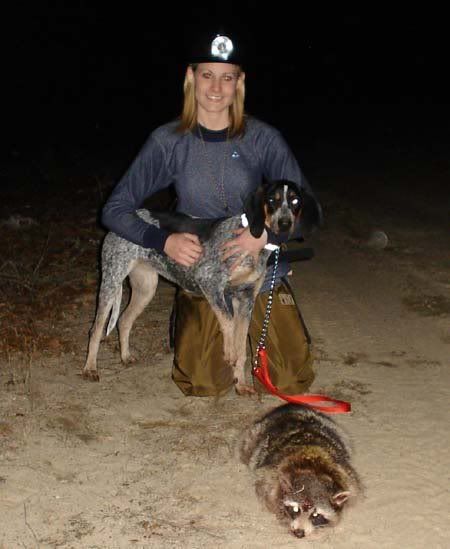 __________________
Erin Britt

Aight guys, this ain't a bench show and I ain't a hound. Keep ya eyes where they need to be.