harleydan1956
UKC Forum Member


Registered: Jan 2011
Location: Canton, Ohio
Posts: 2245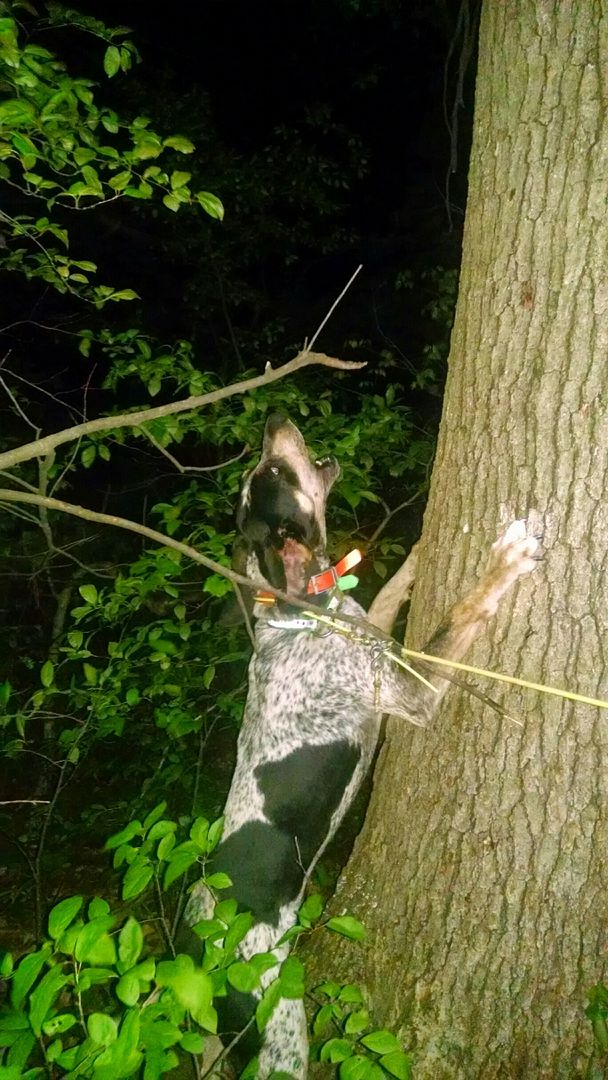 Just got in from a Hunt with Cache. Never have I seen a dog get into the timber so quick, Then run to catch and get treed. Made 3 trees tonite, 2 coon and a den. Hot, muggy and he made it look easy. We hunted less than 1 1/2 hours...Might just be the Stud of the Future. Those Diamond Jim fans should take a long hard look at him....
__________________
Lethal Blue kennels.
Where the females count and you will never see a "brood" female!
Dan and Kris Rosier
Canton, ohio
330-904-3392


Home of:
Gr Ch Nite Ch. PR. Lethal Blue Betty Jane...... PR. Crites Soggy Bottom Blue Banjo X PR. Mosquito Creek Tree mamma Sis
Gr Ch. Nite Ch. PR. Lethal Blue Rattlin Samantha ... Dual Gr Ch PR Mid Ohio Rattlin Sam X Gr Ch PR. Lethal Blue Jet's Xena
Gr Ch. Nite Ch. PR. Lethal Blue Moonlight Serenade... Gr. Ch. Nite Ch PR Hillbillys Smokey River Dutch HTX X Gr. Ch. Nite CH. PR Lethal Blue Izabell Sitara
Ch. PR. Lethal Blue Lil Bit of Respect.... Ch. Nite Ch PR Shivers' Magic Lead X GR. Ch. Nite Ch PR Lethal Blue Betty Jane

Beagles..
Dan's Lil Porter
Dan's Lil Stitch

Gone but never forgotten
Gr. Ch. Nite Ch. PR. Lethal Blue Izabell Sitara... Dual Gr. Ch PR Bowens Blue Deuce X Ch. Nite Ch. PR Becky.

Gr. Ch. Nite Ch Hillbilly's Smokey River Blue Dutch HTX..... Gr. Ch. Gr. Nite Ch Pr. Smokey River Tramp's Blue Lake and Pr. Misty River Blue Doll III.
(Dutch wasn't ours, but he was here and like one of the family)