mike shannon
UKC Forum Member


Registered: Jul 2003
Location: Palmyra, Missouri
Posts: 9985
Shannon's Hillbilly Maxie 4 months old 10 times Hillbilly Mac.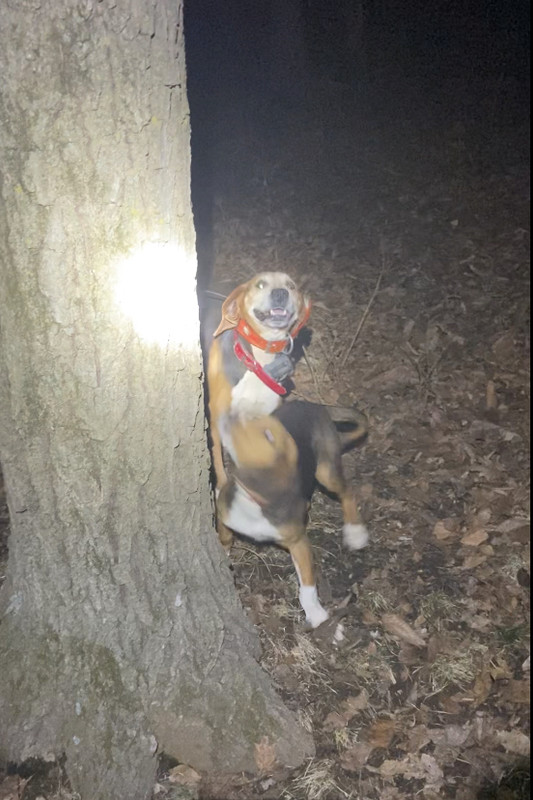 Maxie is 4 months old today. Went 140 yards with Chief and was sniffing on the tree. First time in the woods. Looks like Chief is smiling, because he is proud of Maxie. She has never seen or smelled a coon before this.
__________________
PKC CH GRANDNITECH SPLIT CREEK HISTORY BUDDY HTX (RIP)
NITECH GRCH SHANNON'S HILLBILLY HANGOVER (RIP)
NITECH GRCH SHANNON'S HILLBILLY COOKIE HTX & PKC MONEY WON ( 3 times World Qualifier) (RIP)
NITECH CH HTX PR SHANNON'S HILLBILLY CHIEF 6 CAST WINS
PR SHANNON'S HILLBILLY LUCIE
PR SHANNON'S HILLBILLY MAXIE

If you can read this thank a TEACHER
If you can read this in English, thank a VETERAN

www.freewebs.com/shannonshowmekennels

United States Army Retired