jkidd1
UKC Forum Member


Registered: Dec 2005
Location: Indiana
Posts: 2554
We had a heck of a good night last night for our opening night of coon season. I brought the old man, REX, out of retirement. We treed 10 coon in about 3 1/2 hours, REX was in on one and treed another 4 off to himself. Not bad for an almost 10yr old dog that ain't been out in close to a year!!

Also, it was nice to get text videos of two different pups off of two different females in two different states, both under a year old out treeing some coon also last night!

We're still getting good litters, Get some while you can!


He'll still even carry em back to the truck for us!!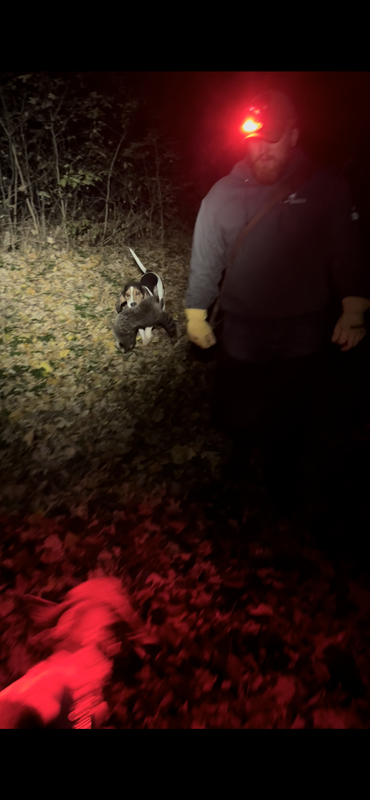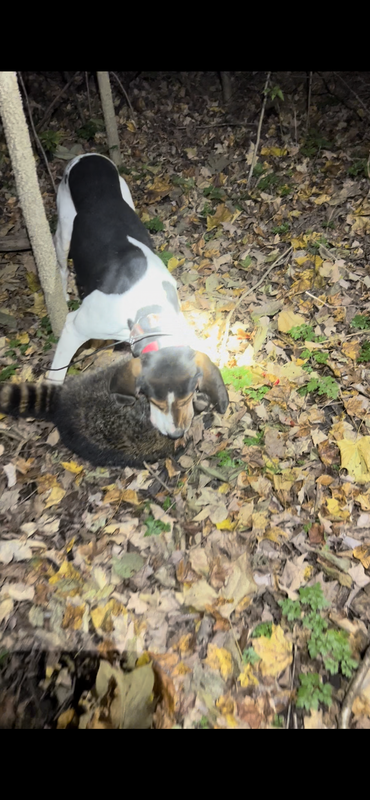 Our first coon of the season was a pig!!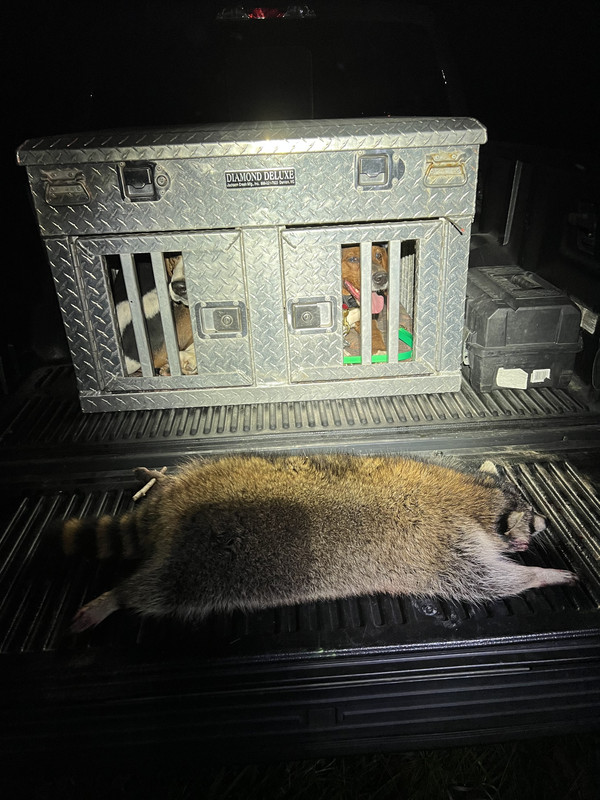 __________________


AFTER DARK KENNELS



JEREMY KIDD
765-520-1552


*females*
GRNITECH' JR'S JANEY
(Xjr X Insane Jane)

GRNITECH ST. JOHN'S STYLISH REX
(Ol south stylish Rebel X Janey)

GRNITECH' AFTER DARK'S JAN-IT
(Sweat It X Janey)

DUAL GRNITE' LONETREE LEGEND (R.I.P.)
(Noct. Style X Southern Sky)

GRNITECH' STYLISH LITTLE PEG(R.I.P.)
(Trackman X Browns Little Peg)

GRNITECH 'PR' JANEY'S GOTTA GUN
(Wild Card X Jr's Janey)

NITECH 'PR' REBELS STYLISH MOJA
(Ol Souths Stylish Rebel X Janey)

AFTER DARK'S PURDY PENNY
(Big $$ X Janit)

NITECH' SEVEN MILE SLOOPY(R.I.P.)
(Skipper x Big time Trixie)

Proud UNION JOURNEYMAN LINEMAN
https://i.postimg.cc/654pWfzm/IMG-1920.png
I.B.E.W. LOCAL 1393
Last edited by jkidd1 on 11-09-2021 at 07:48 PM