harleydan1956
UKC Forum Member


Registered: Jan 2011
Location: Canton, Ohio
Posts: 2144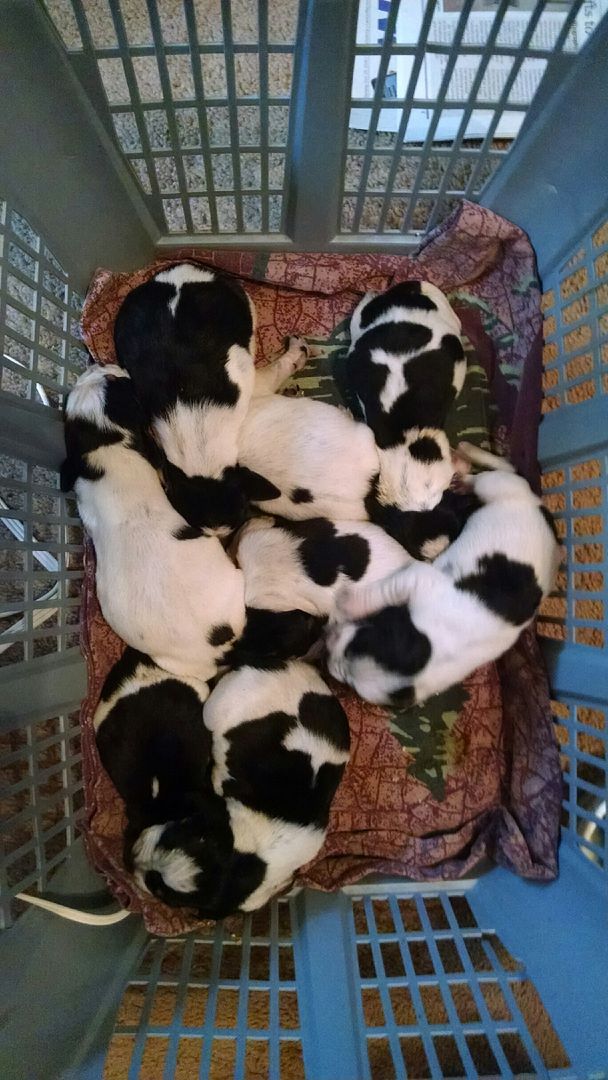 Cache/Ginger pups are here! The cross you all have been waiting for! 1 week old today. Yes, that is CACHE, a GRANDSON of Gr Nite Ch. Smokey River Blue Diamond Jim and Dual Gr Ch, 2014 World Ch Bluetick Ginger, Highest placing Bluetick Female in History..
__________________
Lethal Blue kennels.
Where the females count and you will never see a "brood" female!
Dan and Kris Rosier
Canton, ohio
330-904-3392


Home of:
Gr Ch Nite Ch. PR. Lethal Blue Betty Jane...... PR. Crites Soggy Bottom Blue Banjo X PR. Mosquito Creek Tree mamma Sis
Gr Ch. Nite Ch. PR. Lethal Blue Rattlin Samantha ... Dual Gr Ch PR Mid Ohio Rattlin Sam X Gr Ch PR. Lethal Blue Jet's Xena
Gr Ch. Nite Ch. PR. Lethal Blue Moonlight Serenade... Gr. Ch. Nite Ch PR Hillbillys Smokey River Dutch HTX X Gr. Ch. Nite CH. PR Lethal Blue Izabell Sitara
Ch. PR. Lethal Blue Lil Bit of Respect.... Ch. Nite Ch PR Shivers' Magic Lead X GR. Ch. Nite Ch PR Lethal Blue Betty Jane

Beagles..
Dan's Lil Porter
Dan's Lil Stitch

Gone but never forgotten
Gr. Ch. Nite Ch. PR. Lethal Blue Izabell Sitara... Dual Gr. Ch PR Bowens Blue Deuce X Ch. Nite Ch. PR Becky.

Gr. Ch. Nite Ch Hillbilly's Smokey River Blue Dutch HTX..... Gr. Ch. Gr. Nite Ch Pr. Smokey River Tramp's Blue Lake and Pr. Misty River Blue Doll III.
(Dutch wasn't ours, but he was here and like one of the family)
Last edited by harleydan1956 on 10-27-2015 at 04:41 PM