Mark Zepp
UKC Forum Member


Registered: Sep 2009
Location: Goshen, IN
Posts: 524
I have bought and used every dog box pad I could get my hands on at different times over the last 30 years, although I have not used the G&M pads. Don Brown out of Iowa probably made the best ones. The padding and outside material were excellent but they were hard to make, expensive to make, expensive to ship, not profitable and he quit making them. Most of today's have very poor quality padding or foam which makes them a pain to use because they slip and slide all over the inside of the box.

Many of the guys I know and hunt with use straw or hay inside of their boxes and that is fine. Most people don't use near enough of it to help the dog from getting jarred around. If you run up and down the roads to competition events or simply want your dog to ride in comfort good quality pads are the way to go. If you want the best performance out of your dog when you pull him out of the box, whether it is a 30 minute trip to the local club house or 300 or more miles down the road to a national event don't you think he'll preform better being less bounced around and "beat up" in the back of your truck?

If you are hauling pups or very young dogs these pads inevitably end up becoming "chew toys" for them so please be mindful of that before sticking puppies in any box with dog pads.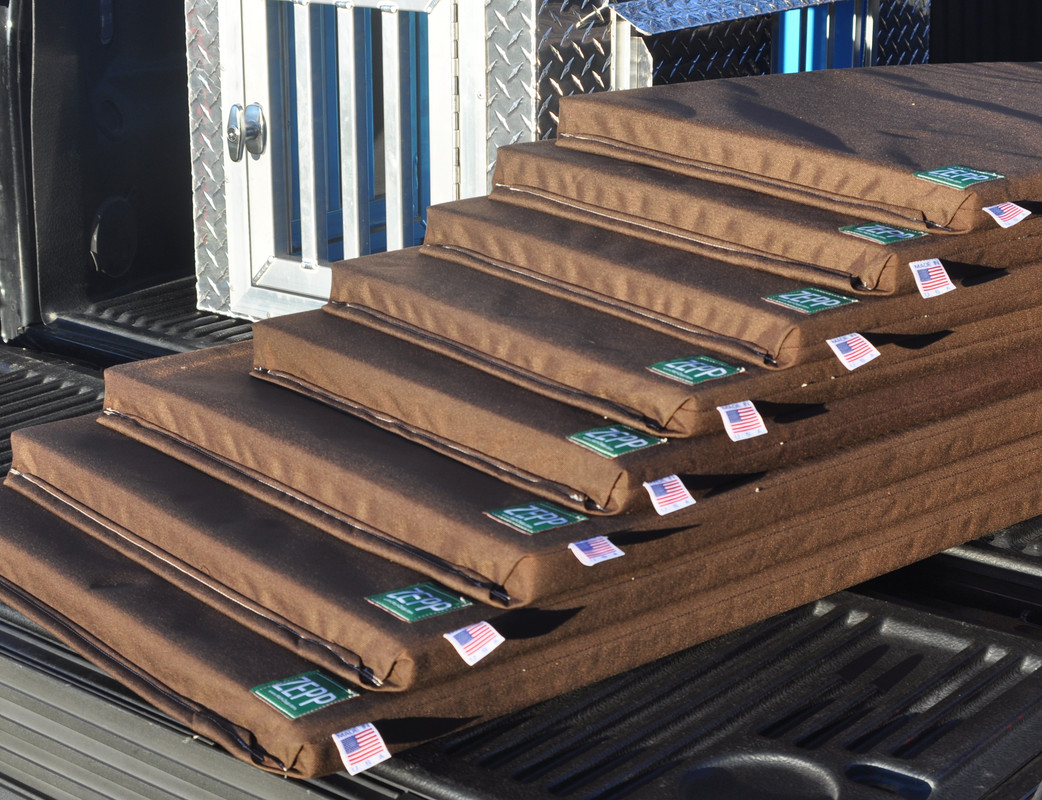 __________________
Mark Zepp