Travis O.
UKC Forum Member


Registered: Aug 2008
Location: RICHMOND MO
Posts: 1031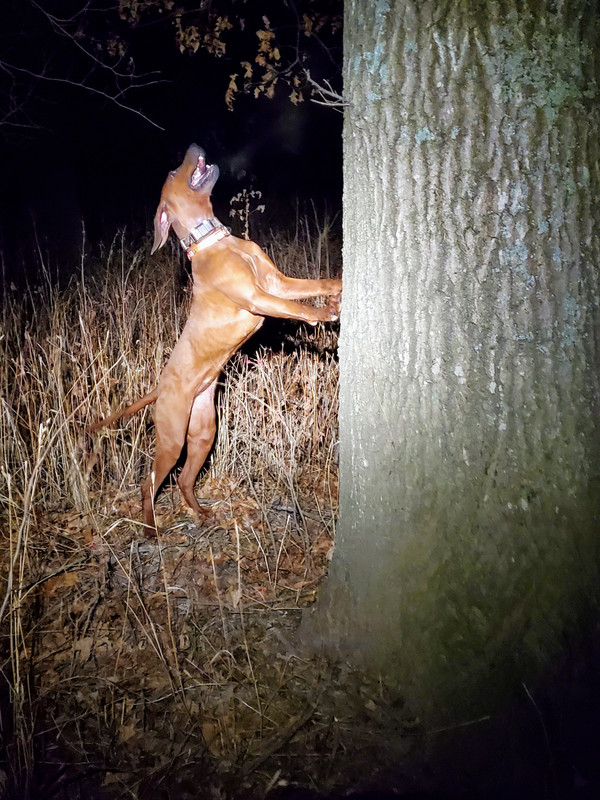 Took Sassy out tonight while the weather was tolerable. She did a great job on 2 singles so we came home on a good note. Congrats to Brian Jenniwien for putting 2 more cast wins on nt ch Kyles sweet southern Belle, she's 2 wins from gr nt ch now. I can remember seeing Belle split treeing with a coon at a very young age. Gr nt ch Big Walnut One Chance Fancy definitely appears to be bred so little turkeys should be here around Feb 15th.
__________________
HOME OF:
GR NT CH OLIPHANTS BRINDLE SMOKE
NTCH OLIPHANTS BRINDLE RUNT
NT CH CROOKED RIVER TWO TONE ZEB
NT CH OLIPHANTS DBL BARREL SHOTGUN
GR NT CH CROOKED RIVER RED TURKEY HTX
NT Ch CROOKED RIVER RED SASSY HTX
CROOKED RIVER REDTICK POKEY
CROOKED RIVER REDTICK ROWDY
Last edited by Travis O. on 01-27-2022 at 10:00 PM