Sonny Phipps
UKC Forum Member


Registered: Sep 2007
Location: Glenmont,Ohio
Posts: 1114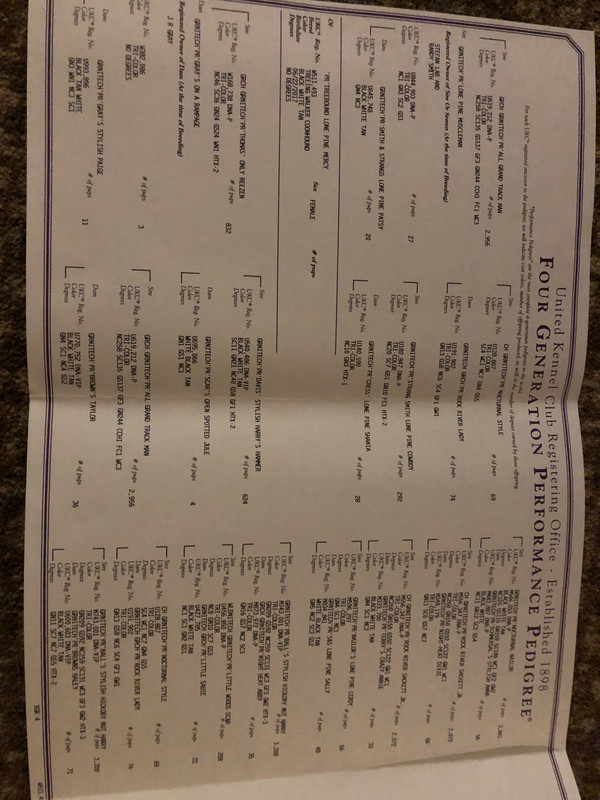 Thanks Eric, I appreciate the kind words.

I currently have 3 females that will be bred to Louie on the next cycle. All three are houndy looking, big mouths, accurate and tree there own coons. I will post pics of them and pedigree as I get time. Mercy is the next due in and I bought her to hunt and breed back to Louie. She is outta muscleman who is a littermate to lone pine trackgirl (Louieís mom) and Greys on a rampage. Rampage Is a littermate to world champion Willy. Mercy hunts hard and covers ground fast , she has a super mouth and is about as much of a loner as i want one. She will tree with other dogs outta the truck on a hot coon but after that she is alone. I really studied a lot to make this cross and believe itíll make some good ones. Iíll keep everyone posted on when the cross is made.
__________________
Get deep or Get Beat!
Last edited by Sonny Phipps on 06-11-2019 at 01:09 AM