Redneck Mafia
UKC Forum Member


Registered: Aug 2013
Location: Seneca, Mo
Posts: 4758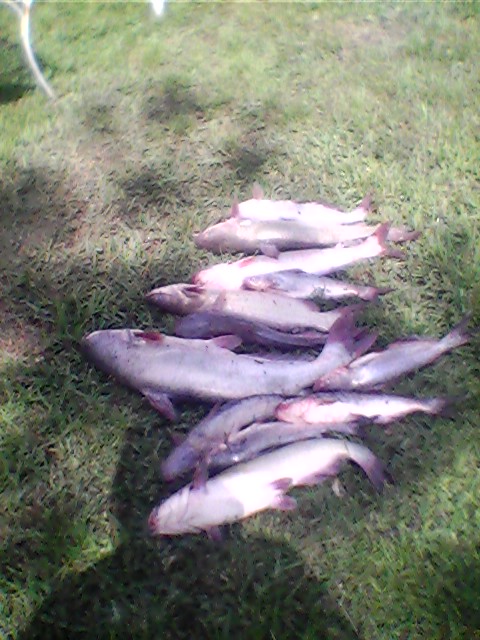 what do forensic anthropologists do
Tar has titled himself the Big Cat Daddy after yesterdays catch.
Lake Camp and Hunt
Backwoods Tennessee
May 11th 2019
Activities for all!
10:00 AM - Event Begins
There will be a break in activities at 4:20 @ Richard's request.
Guided boat tour with King Richard
Trail Rides horses provided by Dave
Coon squalling contest judged by Josh, the worst will receive a custom squaller!
Tree climbing contest judged by Jeremy Kidd
Fish fry provided by Tar
Thyriod seminar by Thomasag
Rules seminar by Jim with rule change proposals by Ol Hoss directly following.
3 hour Nite hunt begins at dark, hunt time includes but is not limited to coffee breaks, honey bun breaks, smoke/dipping breaks and sitting on log breaks for the prevention of leg cramps - old turds rules apply (make them up as you go along)
Youngins Tyler and Dalton will be on hand for free advice and dog fetching if and when needed.
No MOH or Hunt Director any questions that cannot be sorted out in the woods will be settled in the road with Yadkinriver judging.
Todd will be on hand to take care of all hunt betting.
Guitar by the campfire by Allen G (at the request of Todd the swimwear contest Allen was planning has been cancelled).
Several vendors will be present...
Free Garmin repair and advice by Bruce
Michael will show off his new light that includes a bifocal monocular for easy peasy coon finding for the senior eyes!
Wildwilly has cancelled his book tour signing until next year, sorry for the inconvenience.
This event is brought to you by Johnny D Senior Productions.

More activities to be added!
__________________
Cheyenne & Jennifer Cummings
Seneca , MO
(417)317-4815
GRNITECH PKC SCH REDNECK MAFIA (RIP)
NAT GRNITECH GRCH GRNITECH(3) PKC PCH REDNECK BACKWOODS SHACK
2014 OK STATE CH, 2015 MO PKC LEADER, 2016 PKC NATIONALS SEMIFINALIST, 2016 UKC TOP 20, 2O17 UKC WORLD CHAMPIONSHIP 3RD PLACE, 2018 PKC SENIOR SHOWDOWN TRUCK HUNT FINAL 4, 2018 MO PKC STATE CHAMPION, 2019 AUTUMN OAKS NATIONAL GRNITE CH, 2019 PKC WORLD CH SEMIFINALIST.
GRNITECH CH PKC CH REDNECK SHACK ATTACK aka TAC 2018 OKLAHOMA STATE CHAMPION
Last edited by Redneck Mafia on 05-08-2019 at 09:05 PM