Stranger
UKC Forum Member


Registered: Mar 2007
Location: Ontario
Posts: 315
Gr Nite Ch , Ch, PKC Ch, AKC Nite Ch. Screaming Bo
Bo is a direct son of Fred and grandson of Swamp. Bo is a coon dog that has no reverse and leaves on a run, he is a trailing type hound who is going to have his coons, and he can jam one up as quick as any dog.
Bo has a classic loud bawl mouth on track, a big distinct locate and is mostly chop on the tree. Bo was a SS quarter finalist in 08 and did all his winning by the time he was three.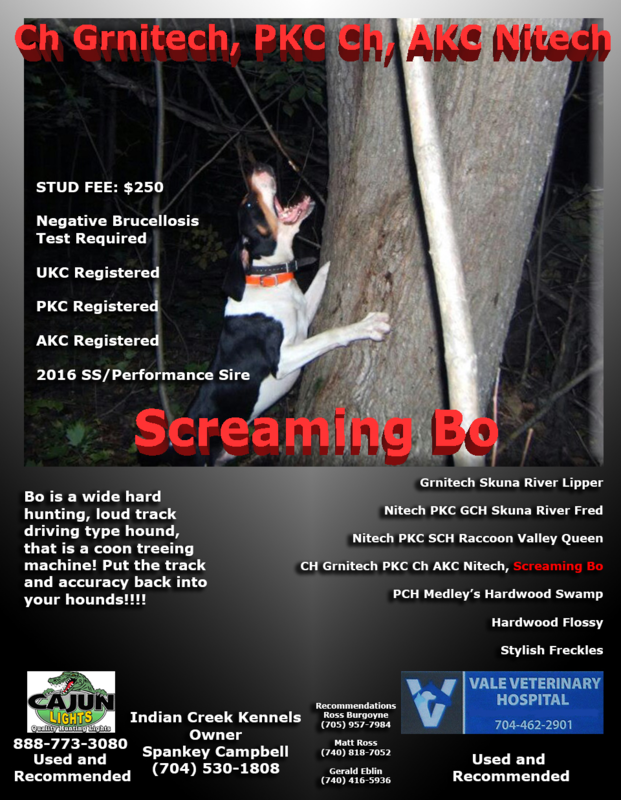 Bo is located in NC and is owned by Spankey Campbell, contact Spankey for breeding.
__________________
"Pretty is as Pretty Does"
Last edited by Stranger on 07-20-2015 at 04:31 PM