Ron Swan
UKC Forum Member


Registered: Aug 2012
Location: Oak Hill, Oh
Posts: 199
Swann's redbone Kennel
Owned these Redbones now for 60 years, never really started my own bloodline and never got hung up on any piacular bloodlines and I've owned dogs out of every Redbone bloodline out there some turned out good and a lot not good. I've owned more Nite and GrNiteCh Redbones than I can remember and I will not offer a dog at public stud unless he is a top dog and I think he can reproduce. I am now offering these four dogs at Stud. They are what I consider top dogs and should reproduce, but only time will tell. All four are UKC and PKC registered and are DNA-P in both UKC and PKC. All four are 2022 Performance Sires. Stud fee is $300. With return service if Female does not catch if notified within 65 daysPup deals on GrNiteCh Females only.

GRNITECH, PKC CH DELCAMP'S BARNYARD GUN
UKC GRAND NITE CHAMPION
PKC CHAMPION
DNA-P IN UKC AND PKC
2021 UKC Performance Sire
Stud Fee $300. Pup deal on GrNiteCh Females only.
PUPS WHEN AVAILABLE $300.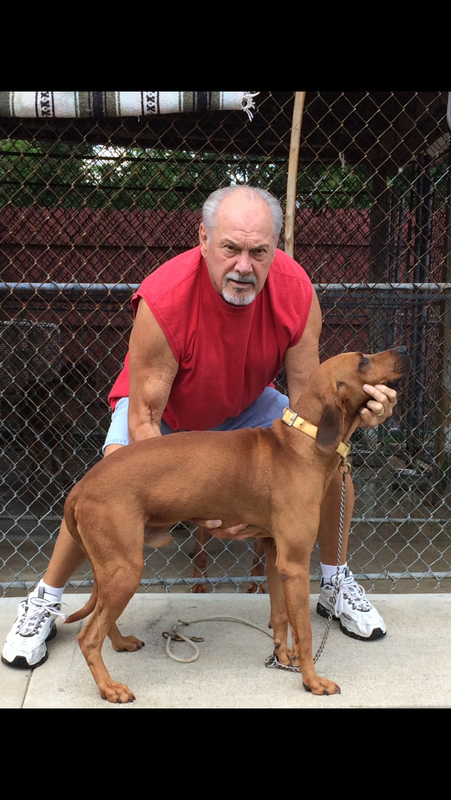 ....................GRNITECH YELLOW RIVER RED
..........NITE CH YELLOW RIVER RED DOC
....................YELLOW RIVER RED DAISY
.....GRNITECH DELCAMP'S BARNYARD HORSE HARRY
....................GRNITECH SANDY CREEK JAKE
..........YELLOW RIVER RED ROSE
....................GRNITECH GRCH FIREBALLS HATTIE
SIRE: GRNITECH, PKC CH DELCAMP'S BARNYARD GUN
....................MANSON'S BIG DARBY DUKE
..........GRNITECH GRCH RAGGED RIDGE CD
....................MANSON'S RED BABE
.....GRNITECH TRIPLE B RAGGED RIDGE TOADIE
....................ROYAL OAKS HOBO
..........NITE CH RAGGED RIDGE KATYDID
....................POSEY'S RAGGED RIDGE DATYDID IT
__________________
Swann's Redbone Kennels
Champion Redones Since 1962
1217 Slab Hill Rd
Oak Hill, Oh 45656

Call 740-682-3908
Text 740-978-6444

:Current Dogs

GRNITECH, PKC CH DELCAMP'S BARNYARD GUN [ GRNITECH Delcamp's Barnyard Horse Harry x GRNITECH Triple B Ragged Ridge Toadie ]
CH NITE CH OUTLAW RED REBEL [ GRNITEC Moonlight Outlaw Mac x GRNITECH Moonlight Ky Trip ]
GRNITECH GRCH RED OAK JAY [ GRNITECH PRIOR'S/LUCAS' RICOCHET RED X BELLA JACK'S OUTLAW ]
GRNITECH GRCH CRAZY MNT MIDNITE RUBYS ROSE ( CH T-TOP DEACON x GRNITECH CRAZY MTN RUBY )
GRNITECH CH CRAZY MNT MIDNITE CHERRY REIGH [ GRNITECH MONATAN RED RANGER X GRNITECH OUTLAW CHERRY BOMB ]
Last edited by Ron Swan on 07-25-2022 at 12:06 AM