harleydan1956
UKC Forum Member


Registered: Jan 2011
Location: Canton, Ohio
Posts: 2513
Lethal Blue Kennels takes a hit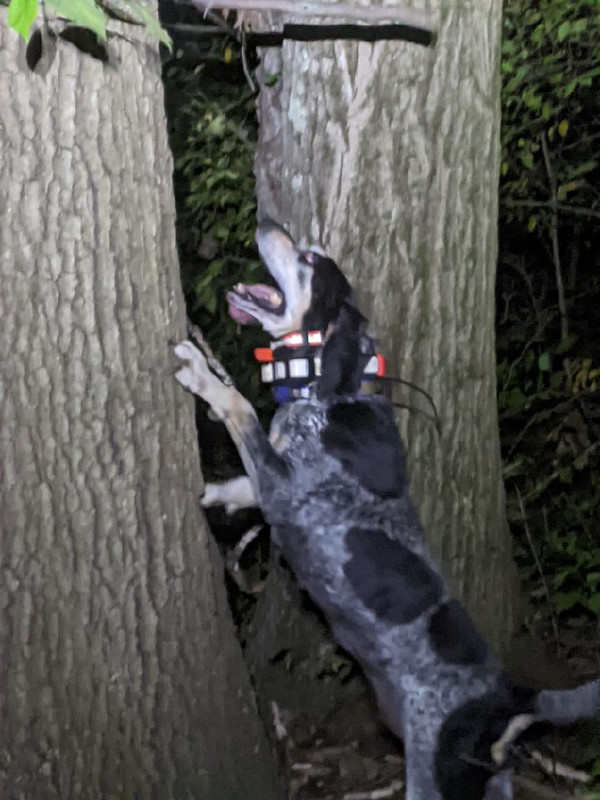 saw mill clipart


Lethal Blue Kennels took a serious hit this morning. Gr. Ch. Nite Ch. Jane suffered a stroke Wednesday night. With no improvement by this morning, decision was made to end her misery. She gave me 110% whenever I cut her. Even the last few months, would get 400-500 yards before others knew she was gone. She was my mainstay when she was younger. Most consistent dog during nasty weather I have ever owned. Ask Damon Shivers about turning her and his Buckeye female loose during a level 3 snowstorm...
I am gonna miss her. But the Dynamic duo. Izabell and Jane, are back together again... as we left the vet today, in the parking lot, lightning flashed across the sky and the Thunder shook the ground... first thing that came to mind... she made it.
I love you, Jane. RIP.
__________________
Lethal Blue kennels.
Where the females count and you will never see a "brood" female!
Dan and Kris Rosier
Canton, ohio
330-904-3392


Home of:
Gr Ch. Nite Ch. PR. Lethal Blue Rattlin Samantha ... Dual Gr Ch PR Mid Ohio Rattlin Sam X Gr Ch PR. Lethal Blue Jet's Xena
Gr Ch. Nite Ch. PR. Lethal Blue Moonlight Serenade... Gr. Ch. Nite Ch PR Hillbillys Smokey River Dutch HTX X Gr. Ch. Nite CH. PR Lethal Blue Izabell Sitara
Ch. PR. Lethal Blue Lil Bit of Respect.... Ch. Nite Ch PR Shivers' Magic Lead X GR. Ch. Nite Ch PR Lethal Blue Betty Jane

Beagles..
Dan's Lil Porter
Dan's Lil Stitch

Gone but never forgotten
Gr. Ch. Nite Ch. PR. Lethal Blue Izabell Sitara... Dual Gr. Ch PR Bowens Blue Deuce X Ch. Nite Ch. PR Becky.

Gr Ch Nite Ch. PR. Lethal Blue Betty Jane...... PR. Crites Soggy Bottom Blue Banjo X PR. Mosquito Creek Tree mamma Sis

Gr. Ch. Nite Ch Hillbilly's Smokey River Blue Dutch HTX..... Gr. Ch. Gr. Nite Ch Pr. Smokey River Tramp's Blue Lake and Pr. Misty River Blue Doll III.
(Dutch wasn't ours, but he was here and like one of the family)