John B.Dalton
UKC Forum Member


Registered: Oct 2005
Location: Kenbridge,va
Posts: 2968
Come Experience The Hype!! @ Valley Creek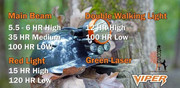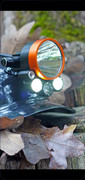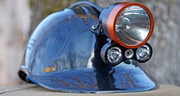 306396-n.jpg[/img][/u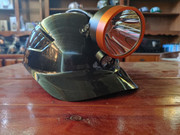 rl]


Check out what all the hype is all about..
Sunspot Viper..330.00
Sunspot Sniper..295.00
Sunspot Horizon...235.00

Introducing the SUNSPOT SNIPER! Smaller head and attachment with a green laser.
We felt like the heads were getting a little to big, so we went a different route and moved the switch to the battery box. Using all the same technology the Viper uses. We just wanted to give another option and in doing so the build price of the head went down, so we passed those savings on to you.
$295 + $15 shipping
Green laser
Extremely bright red with 2 levels.
The absolute brightest walking light on the market. In a natural tint but we can give you any tint light you choose.
6 hours on high main beam.
15 hours on high walking light
15 hours on high red
If your looking for bright, light weight, perfectly balanced and easy to use without all the extra switches give the SNIPER BY SUNSPOT a try.
Straight From The builder..Burn times on both Lights are the same..
Thank you for looking,Thank you choosing Valley CreeK as your full line tree dog vendor,Thank you for using Sunspot Light..Built right here one at a time in The U.S.A. !!
www.valleycreekhunting.com
434-865-4868 9-5 Mon-FRI.
__________________
Home Of Valley Creek Hunting Supply..Dalton Farms Softball and Misty Hollow Kennels 434-865-4868
www.valleycreekhunting.com
Last edited by John B.Dalton on 04-30-2022 at 05:39 PM