Redneck Mafia
UKC Forum Member


Registered: Aug 2013
Location: Seneca, Mo
Posts: 4914
I've got 2 I'm bringing. Here's the male Shack's Throwback MJ (looks like and acts like Mafia I call him MJ for Maf junior). DOB 5/01/2019 all most 4mo old permanent registered and performance paid in UKC, Pkc pup papers SS eligible. Big stout smart pup been running loose at my house already goes of the older pups starting to tree a little bit all ready. Up to date on shots and regularly wormed.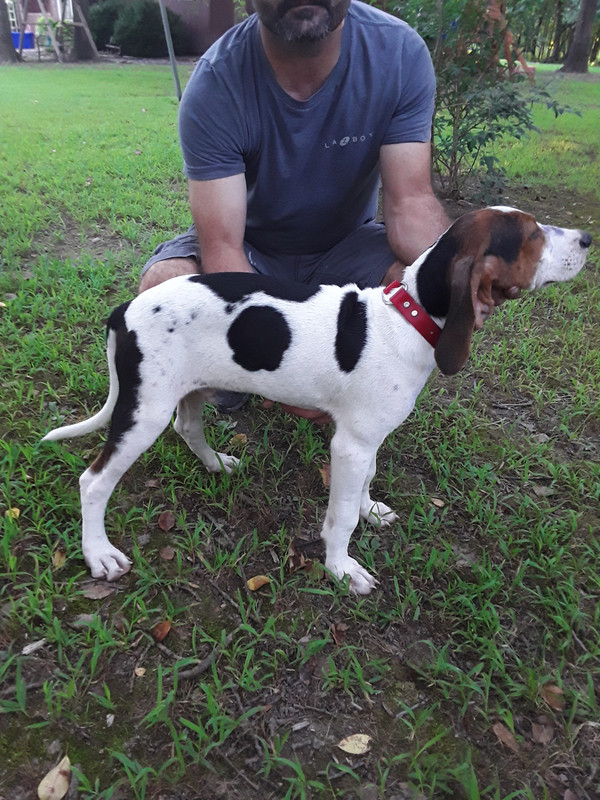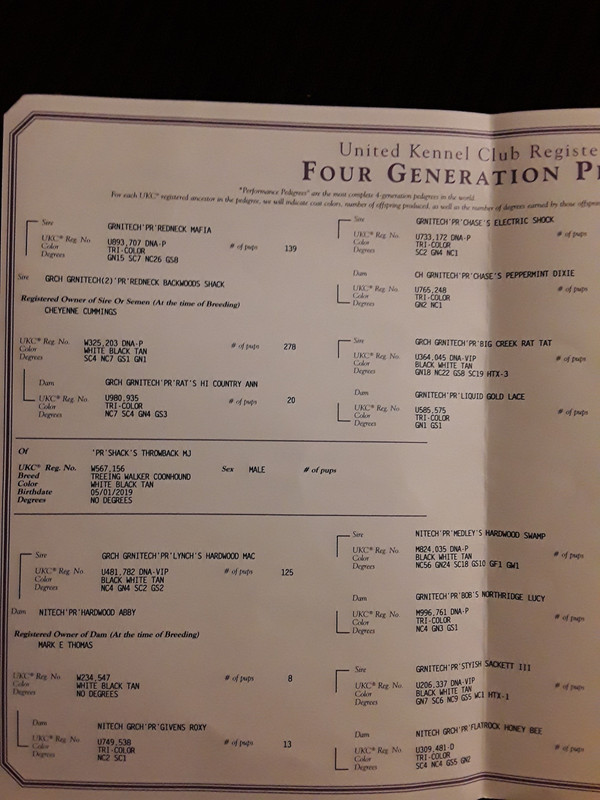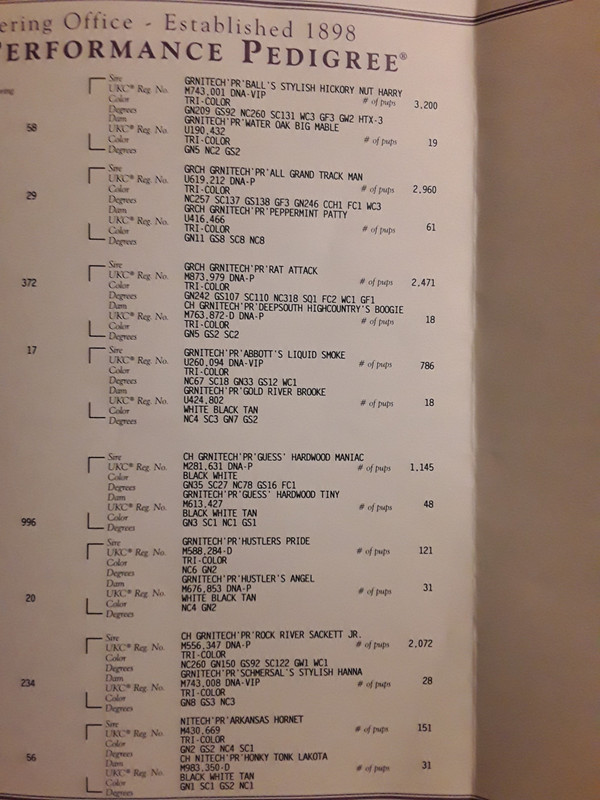 __________________
Cheyenne & Jennifer Cummings
Seneca , MO
(417)317-4815
GRNITECH PKC SCH REDNECK MAFIA (RIP)
NATIONAL GRNITECH GRCH GRNITECH(3) PKC PLATIUM CH REDNECK BACKWOODS SHACK
2014 OK STATE CH, 2015 MO PKC LEADER, 2016 PKC NATIONALS SEMIFINALIST, 2016 UKC TOP 20, 2O17 UKC WORLD CHAMPIONSHIP 3RD PLACE, 2018 PKC SENIOR SHOWDOWN TRUCK HUNT FINAL 4, 2018 MO PKC STATE CHAMPION, 2019 AUTUMN OAKS NATIONAL GRNITE CH, 2019 PKC WORLD CH SEMIFINALIST.
GRNITECH CH PKC SILVER CH REDNECK SHACK ATTACK aka TAC 2018 OKLAHOMA STATE CHAMPION, 2020 MO PKC STATE LEADER
Last edited by Redneck Mafia on 08-23-2019 at 11:38 PM