Pastor Mike
UKC Forum Member


Registered: Jun 2003
Location: Radford, Virginia
Posts: 2712
Had a Great Time
Just wanted to say thanks to all who showed up this past weekend. It was a great and fun time to be with everyone. Thanks to Jason for washing dishes all weekend...

; Thanks to Richard for eating all the pie so we wouldn't have to throw any of it away....

; Thanks to Danny for "keeping it real" and teaching us how to make our dogs obey us simply because they "love" us.....



In all seriousness though, It was a great time and it seemed like everyone else had a great time too, the weather was awesome and there was some coon treed in these old mountains. There were some tall tales being told on the front porch of cabin but that makes life all the better. Plenty of pictures and video were taken so that this moment in history will stand still and the memories can always be close to our hearts.

Thanks to all who brought snacks and goodies and a special thanks to my wife Allison for cooking on Saturday.

Ole Haze.....ready to load up.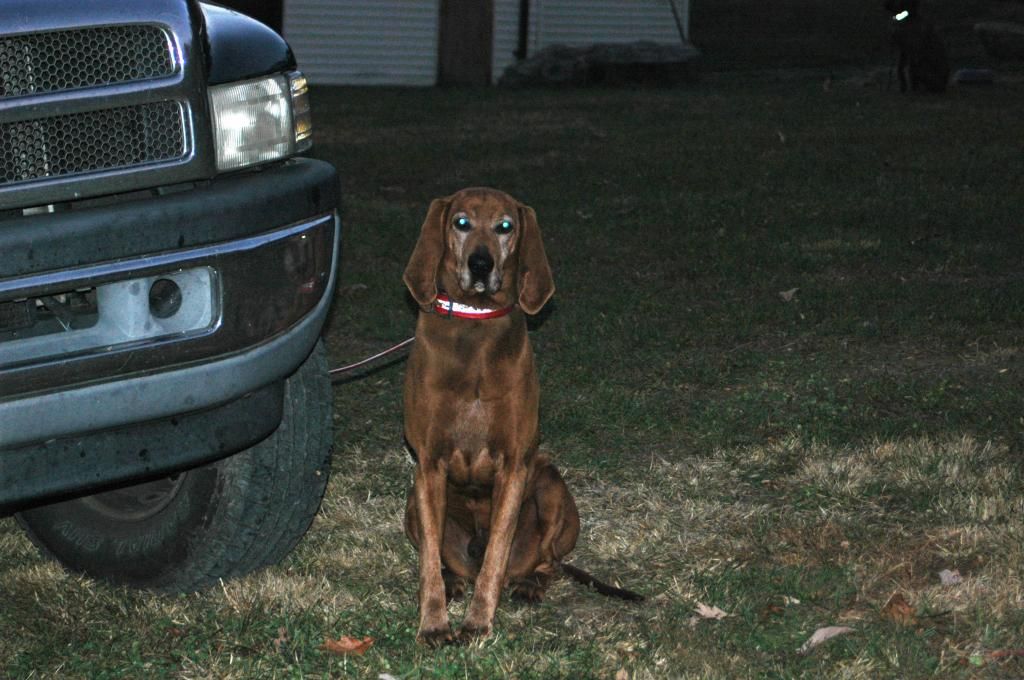 __________________
Soggy Bottom Redbones


GRNTCH GRCH 'PR' Soggy Bottom The Frog Dawg (current reproducers list)
NTCH CH Soggy Bottom The Bull Dawg
Soggy Bottom T-Top Miss Dottie
RIP
GRNTCH GRCH Soggy Bottom T-Top Haze HTX (Former#1 Reproducer)
CH Soggy Bottom T-Top Stella
GRNTCH GRCH Soggy Bottom T-Top Shadow
NTCH CH Soggy Bottom Bomber's Red Wire (Pigeon- former #1 Reproducer)
NTCH GRCH Red Cedar T-Top Lexus
CH Soggy Bottom T-Top Locket


Mike Laster
540-392-2441
pastorlaster@aol.com
Last edited by Pastor Mike on 11-13-2012 at 04:08 AM