Toad Hill
UKC Forum Member


Registered: Jun 2014
Location: missouri
Posts: 947
PUPS ! All Grand Little Big Horn X GRNTCH Lonesome Dove Lori
2018 UKC World Top 25 GRNTCH Lonesome Dove Lori has been bred to GRNTCH Jones Little Big Horn ! !
Lori is a Loner and throws Loners that will have NATURAL INDEPENDENCE ( not man-made ) , Huge Hound Mouths, Hard Huntin , no reverse type dog that STAYS PUT when parked. Horn is throwing early starting gamey tree minded pups that are real track drivers. Pups will be $500 UKC Performanced and PKC SuperStaked.
You can secure your name on the list with a $100 deposit ONLY.
6 pups are officially booked. Call , text or PM me here. 417-300-3777
Thanks !!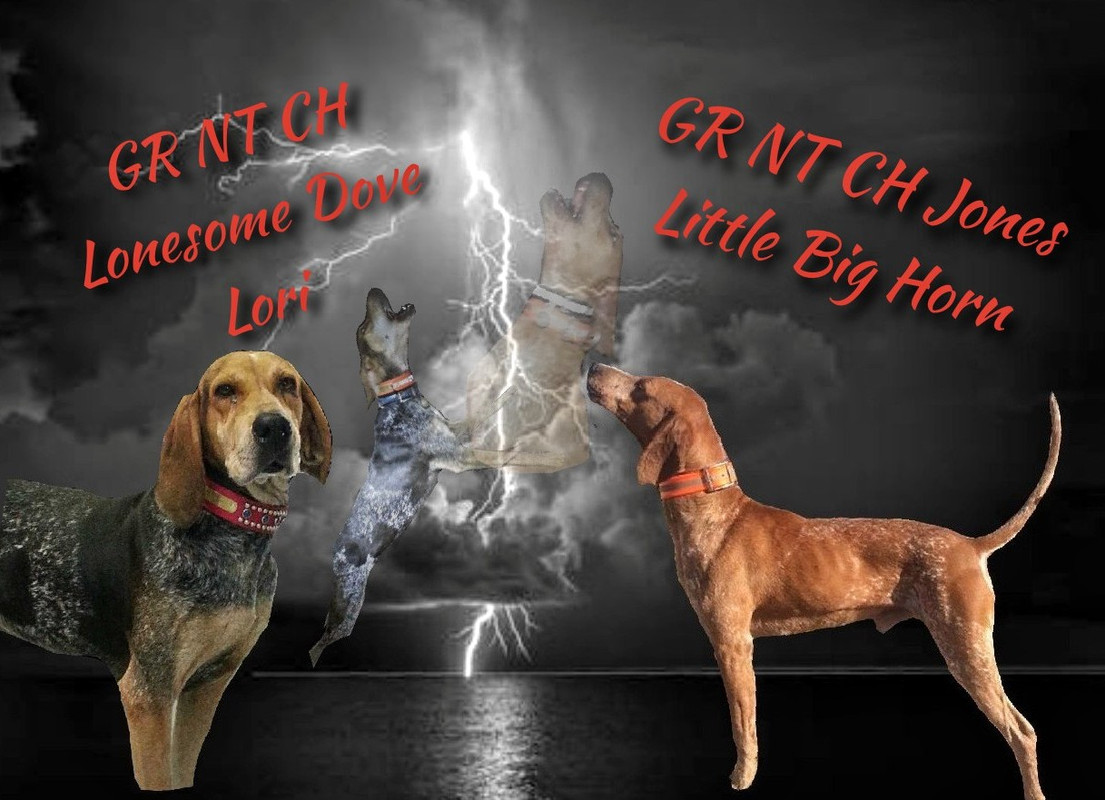 https://postimages.org/
__________________
Home of >

* CH GR NT CH Lonesome Dove LORI ( 2018 UKC World top 25 ) World Qualified 3 years straight [ double bred , 2X WLD CH Eng Fem GRNTCH Backroads Rosie bred ]
* NT CH CH Small Town Bingo STAR DNA-VIP ( 2019 Winter Classic 2nd place ) [ HOF GRNTCH Wilcox Thunder Bingo X Dual Grand Tree Rockin' Nelly ]
* 'PR' Small Town Lone Survivor aka "LONER" DNA-VIP [ GRNTCH Cabin Creek Rowdy X CH GRNTCH Lonesome Dove Lori ]

+ I am the Wretch the song refers to
Last edited by Toad Hill on 10-31-2019 at 06:48 PM