WattsFlatsRedbo
UKC Forum Member


Registered: Jan 2005
Location: Corry,Pa
Posts: 801
Here's some Reddogs from SW Ny.
Jeb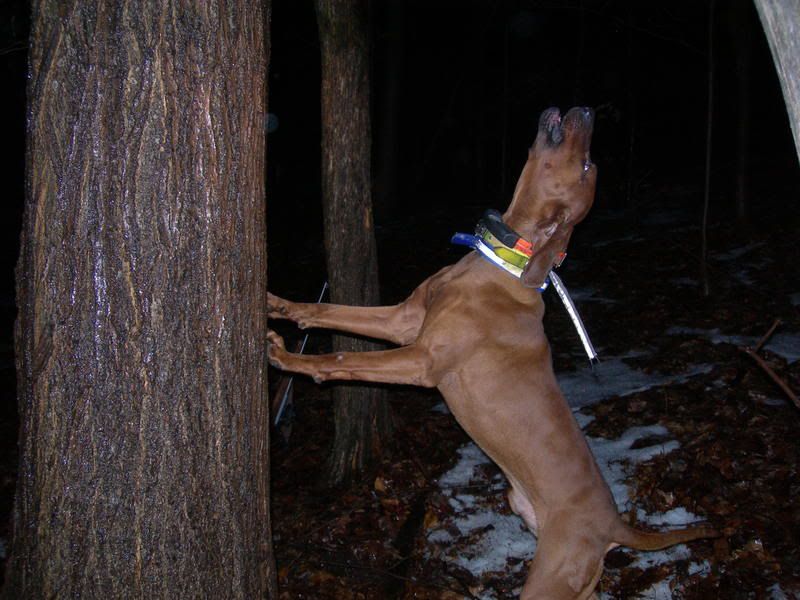 Jeb again.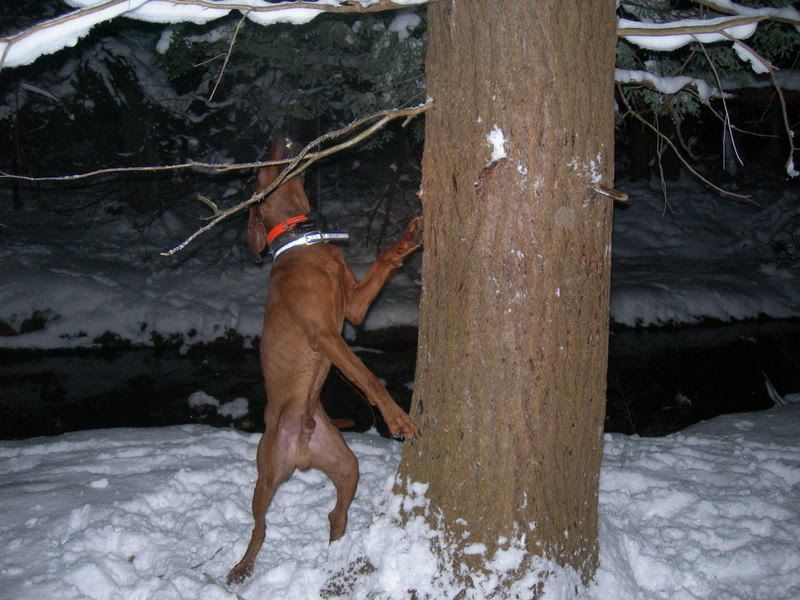 GRNITECH CH 'PR' WATTS FLATS FATTY PATTY
GRNITECH GRCH 'PR' EGGLESTON YEL RIV HAMMERING HANK
GRNITECH 'PR' RED RIVER BOW
NITECH RED RIDGE GLORY all on a tree together here. All of them were made coondogs here in the little town of Watts Flat, Ny.


__________________
------------------------------------------------
WATTS FLATS REDBONE KENNELS
Owner: Adam Frary
Home#(814)664-9694
Cell#(716)338-7372
Home of:
(R.I.P.) GRNITECH CH 'PR' WATTS FLATS FATTY PATTY
(2006 Overall Southern Redbone Champion)
(GrNtCh winner and High scoring dog Sat night with 1100+/75-)
(2005 Qualified for UKC World)
(2006 Qualified for UKC World)
(2006 Autumn Oaks GrNtCh cast winner)
(PKC Money Winner)

GRNITECH GRCH 'PR' WATTS FLATS JUMP'EM UP JEB HTX-3 (DNA-P)
( Out of Patty and Lash's Rowdy)
(2008 Qualified for UKC World)
(1st Place GrNt and Overall High-Scoring Dog at the 2009 PA Governers Cup)
(1st place NtCh and Overall High-Scoring Dog at the 2008 NYS Battle of the Breeds Hunt)
(1st place Reg. Ny State Spring Championship)
(3rd place Reg. 2008 National Redbone Days, Fri night)
(2nd place Reg. BBOA Zone hunt)
(PKC Money Winner)

(R.I.P.) GRNITECH 'PR' WATTS FLATS MUDDY CREEK MAGGIE HTX-2 (DNA-P)
(Out of Jeb and Hiedi)
(2013 Qualified for World Championship)
(2015 Qualified for World Championship)
(2013 Ohio Gov Cup- NiteCh winner and Overall opposite sex winner)
(2014 National Redbone Days High-scoring female and 3rd place overall Thurs night)
(PKC Money Winner)

+ Upcoming:
'PR' WATTS FLATS STATELINE SALLY
(Maggie X Moon)