ELMO OVERTON
UKC Forum Member


Registered: Jul 2003
Location: Columbia, Missouri
Posts: 4125
Thanks for rooming with me in Palmyra
I was good talking with you and your ideas. You had a successful weekend with your Shine female and Kandy off of Ann winning Queen.
Good luck with your Ann x Botox pups if she took.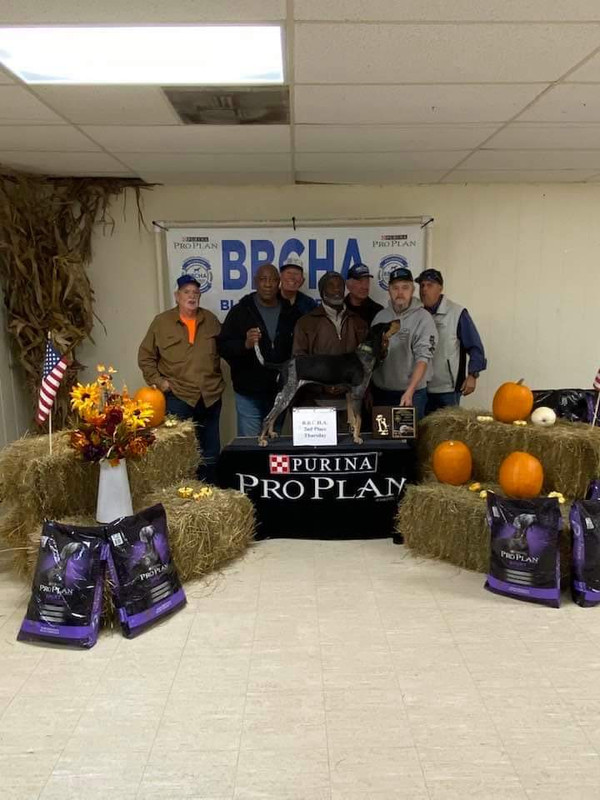 Darren and Elmo with Redstick Shine.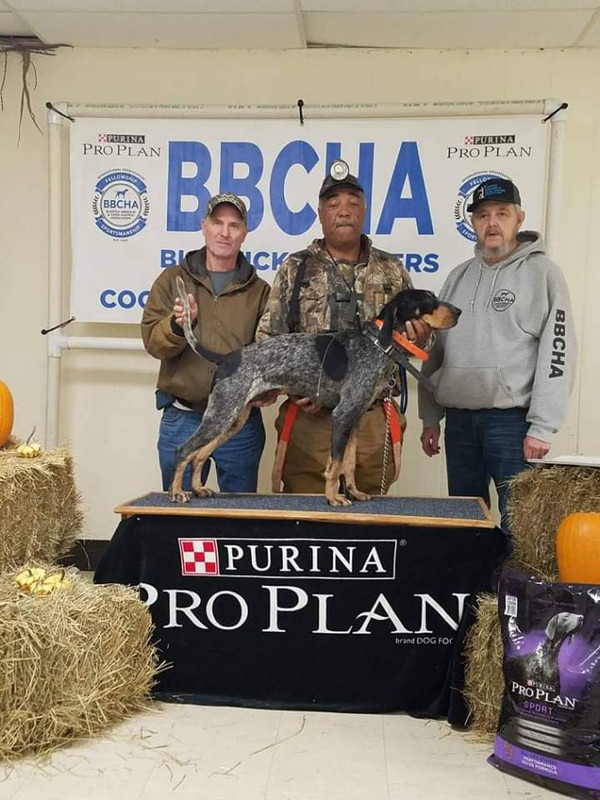 Terry Estill and Earl Howell are in this Friday night picture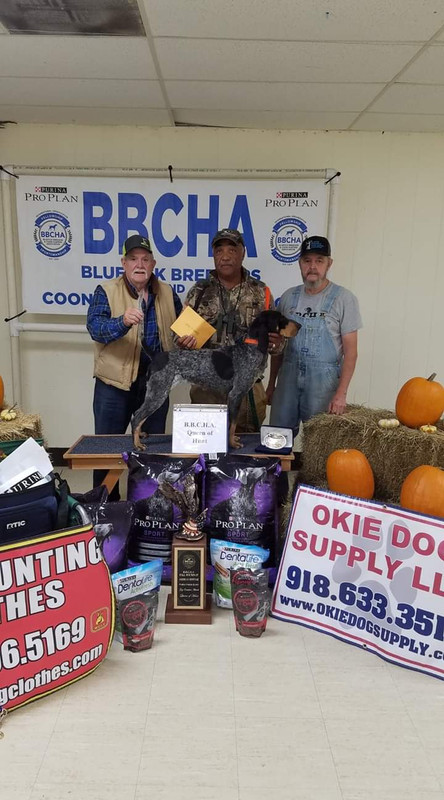 E&E Salt River Kandy.
of course it means Earl and Elmo.
__________________
Past and Present

RIP
GrNitech Overton's Breathless Blue Chief
Gr Nite ch Overton's Breathless BluKnight King of Hunt Fall Round Up 2006 loudest dog I have ever owned.
Gr Nite ch Overton's Breathless Blue Roler hit died at 2years old at semi finals of World hunt
Gr Nite ch Utchmans Double Eagle Hoss
Dual Grand Utchmans So Blue Timber top 100 Finalist in 2005 World hunt 2012 performance sire
Gr Ch Nite CH Overton's Breathless Blue Warrior 4wins died at 6 yrs old.
NiteCh Overton's Breathless Blue Dixie
NiteCH Lienbachs Breathless Blue Jammer
Nite Ch Overton's Breathless Blue Drum 3 wins to Grand died at 2 years old
Gr Ch Nitech Rob's Blue Tomahawk
Pr Overton's Breathless Blue Dolly
Grch Nitech Overton's Utchmans Blue Belle
Nite Ch Overton's Breathless Blue Sabrina 2nd place Nite ch at Fall Round Up 2009
Nite Ch Pr Overton's Breathless Blue Sounder
GRNite Ch Pr Overton's Breathless Blu Magic 13 years old
Present Owner Justin Gloe. Old Monroe Mo.2017 and 2018 and 2019 also PKC reg. Performance Sire 5 YEAR OLD Nite Ch PR O' Breathless Blue Tree Dragon HTX He is a correct tree picker that will stay hooked.
Gr Nite ch Underwoods Blue Ruger x Nitech Metcalf Southern Blue Cotton. Lots of Springhill blood flowing through his veins. Winners!

Dogs living

Dual Champion Uchtman So Blue Lumber 6yrs
Owned by Cody Stader in Indiana
Dual Grand Overton's Breathless Blue Maggie
Present Owned by Steve Kinsley now. Dixon Mo


Dall Haden and Bobby Hayes have been a big part of my breeding of my hounds also Bill Bird for help keeping it going.

*All my dogs are old Ucthman Hawk and Scout breeding with some Smokey River Chief and Diamond Jim.
573-228-3169
Kandy off Bojangles and Grand Nite ch PKC CH Redstick Ann. Super fast track dog good tree dog loud. co owner with Earl Howell Queen of Hunt at Fall Round Up 2019 at 2 years old.

Pr Breathless Blue Julia. Goes back to my Gr Nite ch Overton's Breathless Blue Chief dog and my Dual Grand Uchtman So Blue Timber dog. 1.8 Years old Looking good. Loud
Last edited by ELMO OVERTON on 10-21-2019 at 04:08 PM