gpicklesimer
UKC Forum Member


Registered: Nov 2010
Location: williamsport ohio
Posts: 628
Grand Nite champion Deer creek Diesel up for Stud grand pup to High X
Ukc Grnitech Nkc tree champion Nkc 2019 Ohio state Nite Hunt champion Deer creek Diesel HTX!

2019/ 2020 Ukc performance sire Dna profiled with Pkc as well.

He is a grand pup to High x great grand pup to xjr and insane Jane on the top side. On the bottom side Diesel is heavy stylish breed. Diesel goes back to houses Clint and lipper multiple times in his big papers. He Even has some night heat blood.

Diesel puts a good mouth on his pups he an 80lb dog that can get the job done on any given night. We are looking into getting a couple nice females breed diesel has four litters on the ground so far his first cross is a year old and doing great

Stud fee private treaty give us a call

Ai breedings at nevergone as well in indiana Ava Iíll sale for 150 a breeding

Diesel is a Ukc performance sire and dna profiled with Pkc not ss!

John 7406563884
Glen 740 313 2777

Located mount sterling Ohio!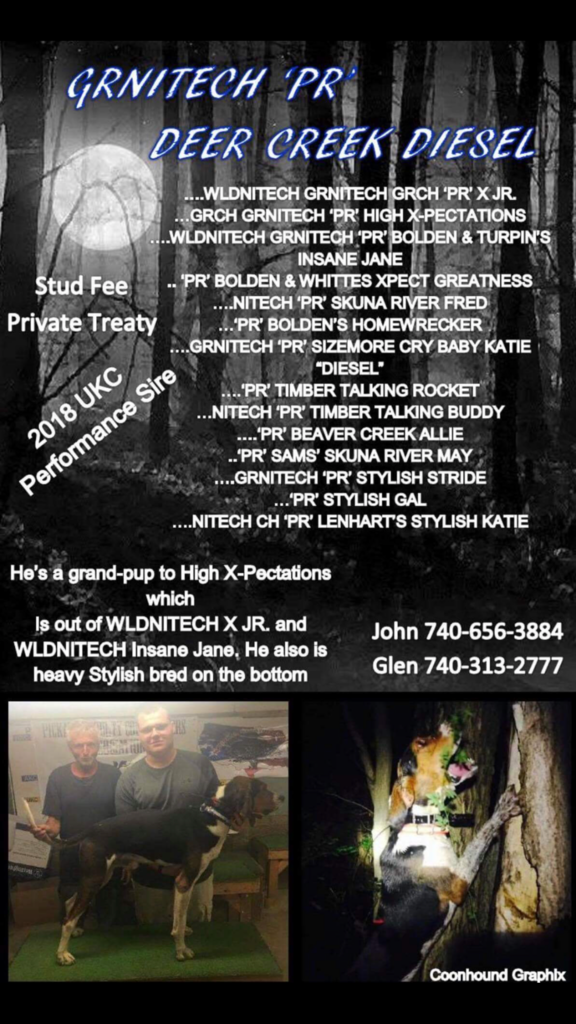 i
__________________
glen picklesimer
Last edited by gpicklesimer on 01-02-2020 at 06:16 AM