Ron R
New UKC Forum Member


Registered: Jul 2011
Location: Wood River, IL
Posts: 2
I have this female that I will sell. She is a young trial dog that I have ran in 3 trials and she has done awesome and the picture that I'm posting was taken (by her judge) during her very first trial on her 3rd find. She is broke on her birds, backs, force broke to retrieve, very classy moving, and stylish on point. She is line bred Fiddler/Go Boy sired by 4xCh Honky Tonk Icon and her dam was a walking shooting dog but retired early due to a broken back leg. She is also still pretty young, she will be 2yrs in Sept. and weighs 35lbs. Shoot me a pm if you would like to know more.




Here is one more pic taken while training.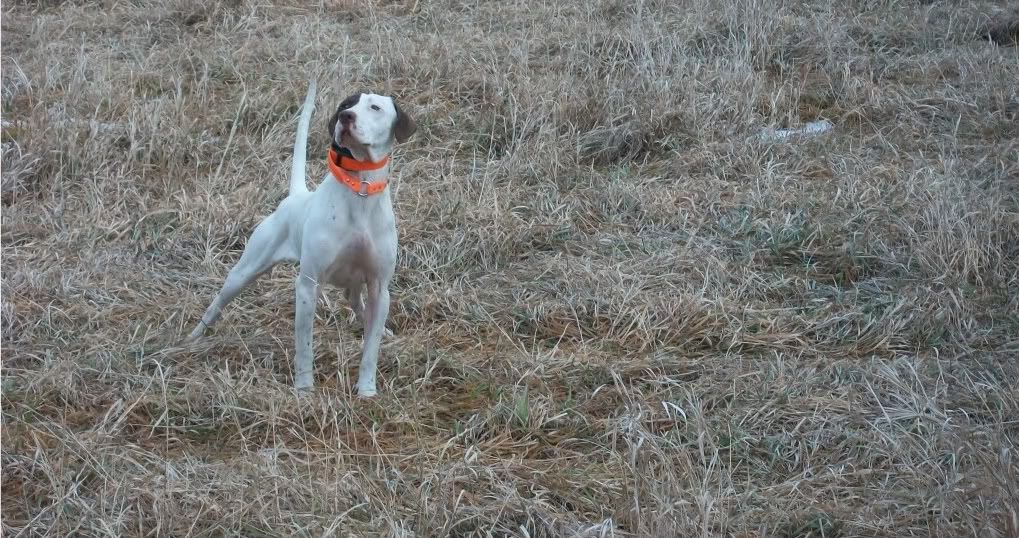 Last edited by Ron R on 07-18-2011 at 02:51 PM