UKC Forums (http://forums.ukcdogs.com/index.php)
- UKC Coonhounds (http://forums.ukcdogs.com/forumdisplay.php?forumid=4)
-- The Future (http://forums.ukcdogs.com/showthread.php?threadid=928522784)
---
Posted by Richard Lambert on 09-29-2019 04:59 PM:
The Future
Everyone has been talking about trying to attract young guys to the hunts. Maybe we have been looking in the wrong direction. Here are 2 big winners from this weekend and they weren't hunting in youth hunts either.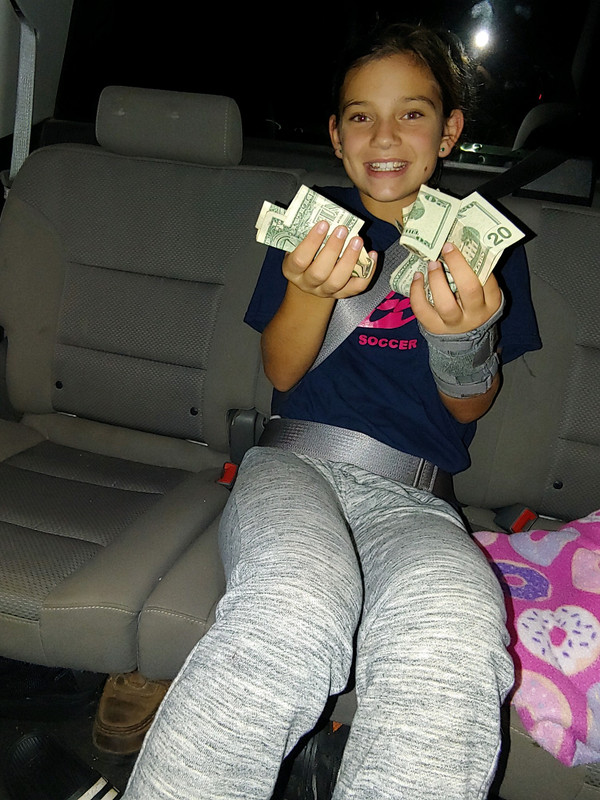 how to kill a deathclaw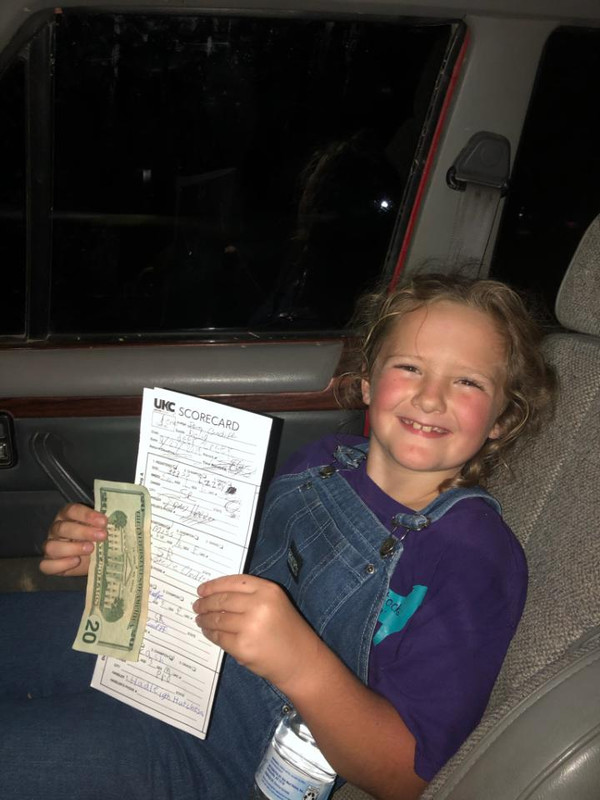 ---
Posted by JHayes on 09-29-2019 08:47 PM:
AWESOME JOB GIRLS!
I love seeing young girls and their hounds beating up on the grown men LOL
---
Posted by Rolin Blues on 09-29-2019 09:14 PM:
Congrats
Young ladies. Keep up the good work.

Madi hunted in open double header in Arthur, Wisc. last night.

Lost early round to our 2019 Iowa State $KC leader, Maggie. Then, got lucky in last cast for year to get CW to put her up to $342 & should have enough to be 2019 $KC Iowa State youth leader. Congrats to Madison Schwoob, gr. daughter, & Anne for all your hard work.
Next year it is Hunters' turn to hunt something better than gramps 'leftovers or has beens', as he stated it, after losing last Monday night. Look out everyone, the Freak will be on prowl, as soon as we get her pups weaned!!! Take care, Ron.
---
Posted by Sonny Phipps on 09-29-2019 09:32 PM:
I enjoy seeing that. Good job ladies !!!
__________________
Get deep or Get Beat!
---
Posted by Redneck Mafia on 09-29-2019 09:53 PM:
Congrats to the ladies! Love it!!!
__________________
Cheyenne & Jennifer Cummings
Seneca , MO
(417)317-4815
GRNITECH PKC SCH REDNECK MAFIA (RIP)
NAT GRNITECH GRCH GRNITECH(3) PKC PCH REDNECK BACKWOODS SHACK
2014 OK STATE CH, 2015 MO PKC LEADER, 2016 PKC NATIONALS SEMIFINALIST, 2016 UKC TOP 20, 2O17 UKC WORLD CHAMPIONSHIP 3RD PLACE, 2018 PKC SENIOR SHOWDOWN TRUCK HUNT FINAL 4, 2018 MO PKC STATE CHAMPION, 2019 AUTUMN OAKS NATIONAL GRNITE CH, 2019 PKC WORLD CH SEMIFINALIST.
GRNITECH CH PKC CH REDNECK SHACK ATTACK aka TAC 2018 OKLAHOMA STATE CHAMPION
---
Powered by: vBulletin Version 2.3.0
Copyright © Jelsoft Enterprises Limited 2000 - 2002.
Copyright 2003-2020, United Kennel Club