UKC Forums (http://forums.ukcdogs.com/index.php)
- Beagle Classifieds (http://forums.ukcdogs.com/forumdisplay.php?forumid=61)
-- Posting pictures (how to) (http://forums.ukcdogs.com/showthread.php?threadid=13674)
---
Posted by Mike on 02-05-2004 08:34 PM:

Posting pictures (how to)

By popular demand, I'm creating this thread as a quick how-to guide on posting pictures on the board. I'm stickying it so it won't get lost like all of the other threads on this subject. So, without further ado...



HOW TO POST PICTURES ON THE UKC BOARD



Step 1: Get A Picture

First of all, you need to have a picture in a digital format. If it's in your computer already, then you can move on to...

Step 2: Host the Picture

You need to have your picture hosted somewhere. What we mean by this is that your picture needs to be uploaded somewhere onto the web, such as on your own web site, a friend's web site or one of the free picture hosting services, such as hunt101.com or imagestation.com. Once your picture is uploaded...

Step 3: Find Out The Picture's URL

Find out your picture's web address. This is the URL you need to type to view your picture. A simple way to get this is to load up the page your picture is on, right-click the picture and choose "properties" from the menu that pops up. What you need will look something like this "http://www.ukcdogs.com/dogevents/images/bl-northern.jpg".

Step 4: Post The Picture

Now that you have the URL, you can inflict it on your fellow UKC board members. All you have to do is type in the url, surrounding it with the [img] and [/img] tags, so it looks this:

[img]http://www.ukcdogs.com/dogevents/images/bl-northern.jpg[/img]

The board should then display the photo automatically whenever the post is viewed, like this:





Keep in mind, however, that if your photo is removed from the hosted site, it'll cause a broken link on this board (the picture won't show up).
---
Posted by Smoke on 02-11-2004 05:21 PM:
Could you post this on the othere boards too?
---
Posted by bunny bumper12 on 02-17-2006 02:32 AM:
scanner
what if you have scanner could you do it off that??
__________________
thank you Austin
---
Posted by trappin_girl on 02-18-2006 01:55 AM:
on hunt101.com, how do u upload???
__________________
Southern Kennels
owner: Sam Blosser
Cedarville, WV
home phone:304-462-7054
Cell phone:304-613-9740
dixie_coonhunter_911@yahoo.com
______________________________
Home of:
GRFCH GRNITECH GRCH PR CAL'S TIMBER TRAVELLER

PR Tristan's JR (Tristans Dog)

PR Grampa's Miss Ruby (Ruby's Dog)
---
Posted by john queen on 01-07-2008 03:01 AM:
---
Posted by john queen on 01-07-2008 03:21 AM:
i dont know if the pic is showing up on anyones computer but its not mine the first pic is my picture but i cant get it to enlarge what am i doin wrong thanks in advance
---
Posted by huntinmup2 on 01-23-2008 06:25 PM:
pic
pic [img]http://www.hunt101.com/data/560/thumbs/100[img]
__________________
Tick Ridge Kennels

*Home of Porcupine Mtn. Scout
---
Posted by Jackie Hylton on 03-15-2008 03:39 PM:
re: how to post pictures
Hi I might be some help on the posting pictures I am not Jackie but I am his wife. This is what I did to post his pics on his classified ad on here. First of all you can use a scanner to scan pics just scan to computer or take pics from a digital camera and upload to computer. I went to photobucket.com which is a picture hosting site and then I registered a account there which is free and then I uploaded what pics I wanted to. Then there are a couple different links under your photo you first copy the image link and then when you type your message or ad in you can paste it anywhere you want to. If the image link don't work try the others until you get your photo pasted
but that one is the one that worked for me I hope this helps because it is hard to learn to do at first but I know it is frustrating to want to post pics an don't know how.

Anyway I hope this is of some help to you all!
Tina
---
Posted by Willhour on 03-07-2009 10:13 PM:
C:\Documents and Settings\susan\My Documents\My Pictures\moss.jpg
---
Posted by Willhour on 03-07-2009 10:54 PM:
Trying to use Photobucket
---
Posted by Willhour on 03-07-2009 10:56 PM:
Photo
---
Posted by kurt benson on 04-10-2009 10:49 PM:
help
have posted pics on hunt101..still having problems moving them here...typed url ....says i have a pic but no pic...any help would be apprerciated....thanx ...kurt
---
Posted by JUDE on 11-07-2009 11:20 PM:
B&T
That's a beautiful B&T !!!
__________________
Buddy Jude/JUDE'S BEAGLES
http://i146.photobucket.com/albums/r250/BUDDYJUDE/185Butterscotch185.jpg
JUMP DAWGS ARE #1
---
Posted by KeithC on 11-24-2009 05:29 PM:
---
Posted by N2BLU on 02-22-2010 04:58 AM:
trying the pic thing out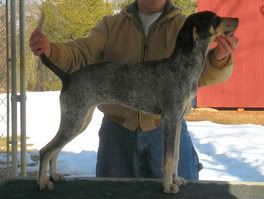 __________________
Blue Country Kennels
---
Posted by N2BLU on 02-22-2010 05:01 AM:
trying to get the size smaller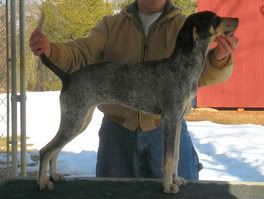 __________________
Blue Country Kennels
---
Posted by N2BLU on 02-22-2010 05:05 AM:
Changing pic size
Dumd question I'm sure, but how do you get the size smaller? I tried resizing in Photo Bucket but the pic stayed the same size.
__________________
Blue Country Kennels
---
Posted by ALICE111 on 03-11-2010 10:46 AM:
You really make it very easy for me to upload my pics on UKCDogs.com... Thank you =very much...
---
Posted by jouli on 04-19-2010 01:16 PM:
Reply
So thanks on this nice sharing.i like this image so much.
---
Posted by Kevin Watkins on 08-24-2010 03:12 AM:
http://i870.photobucket.com/albulms/ab266/kevinwatkins1/th_newcamera361.jpg?t=1282615228
__________________
visit our website: www.drycreekkennel.webs.com
DRY CREEK KENNELS:HOME OF

Dry Creeks King Fudd
HBCH Weedeaters Friendly Gesture (Jessie)
---
Posted by edwin111 on 10-02-2010 06:15 AM:
Nice post.
---
Posted by Brettlil on 10-03-2010 10:19 PM: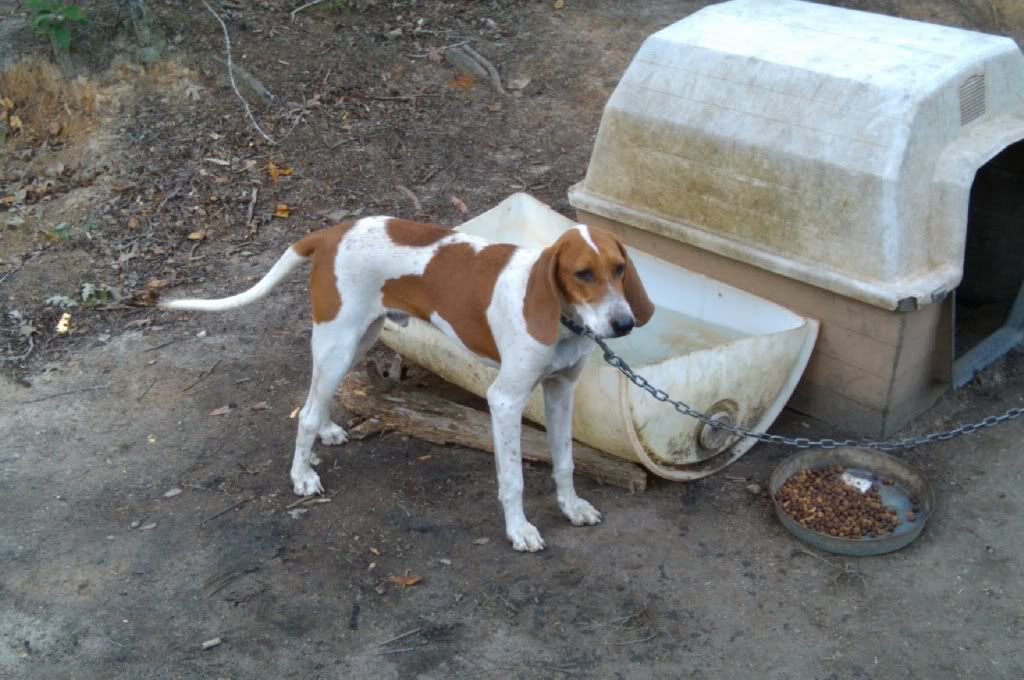 __________________
There is no better feeling than when your setting on a creek bank listening some swamp music.

Home of:
NiteCh PR pure country lady

PR Saluda River Hammer

http://i742.photobucket.com/albums/xx66/brettlil17/utf-8BSU1BRzAwNDMuanBn-1.jpg
---
Posted by smith1111 on 10-14-2010 06:01 AM:
Nice post.
---
Posted by Awe Sum Mass on 11-17-2010 12:41 AM:
Hardtime Speck
http://s1118.photobucket.com/albums...ass/th_Hardtime Speck.jpg
__________________
Dick Hanny
Common Sense isn't all that Common
---
Posted by B Dunlap on 03-21-2011 10:30 PM: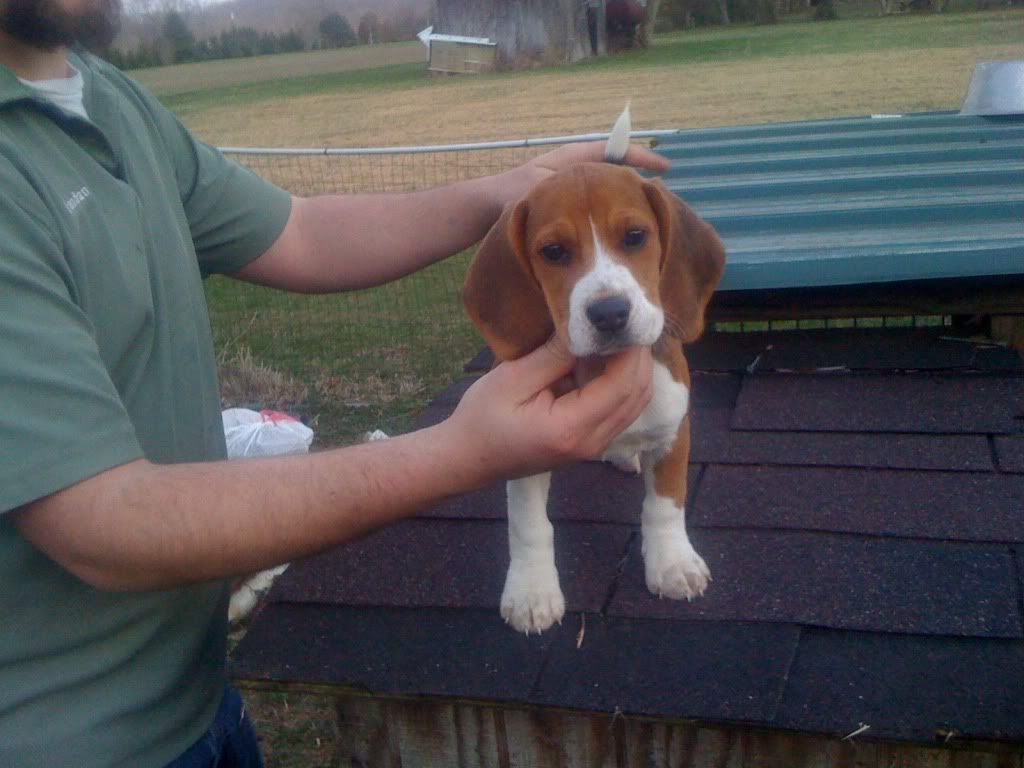 __________________
Dunlap Kennels
Home of:

PKC World Bench Champion GRCH HBCH Kaylas Punkin From Mtn View


Breeder of the youngest World Show Champion in UKC history

Worldshow Ch Butchers White River Maci
owned by Andy and Jason Butcher
---
Powered by: vBulletin Version 2.3.0
Copyright © Jelsoft Enterprises Limited 2000 - 2002.
Copyright 2003-2020, United Kennel Club