UKC Forums (http://forums.ukcdogs.com/index.php)
- X-Bred: Dogs and Puppies For Sale (http://forums.ukcdogs.com/forumdisplay.php?forumid=66)
-- Bluetick x English cross (http://forums.ukcdogs.com/showthread.php?threadid=928517297)
---
Posted by clay weddington on 04-07-2019 02:44 PM:
Bluetick x English cross
Bluetick male is night ch. gr show ch. blue moon tucker nice male been throwing good acting pups. Kerry Russell Phipps owns the English female she is directly out of top gun. Not sure what he will be asking for pups but guys you might want to get with him to see what he's got. The dog Pictured treeing below is blue moon tucker. Located in middle Tennessee.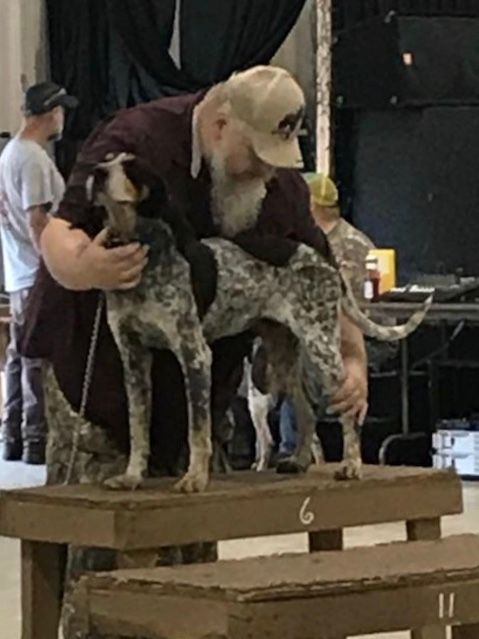 ---
Powered by: vBulletin Version 2.3.0
Copyright © Jelsoft Enterprises Limited 2000 - 2002.
Copyright 2003-2020, United Kennel Club