UKC Forums (http://forums.ukcdogs.com/index.php)
- Dog Supply Vendors (http://forums.ukcdogs.com/forumdisplay.php?forumid=40)
-- Valley Creek Has Hoodies!! (http://forums.ukcdogs.com/showthread.php?threadid=928526430)
---
Posted by John B.Dalton on 01-18-2020 08:10 PM:
Valley Creek Has Hoodies!!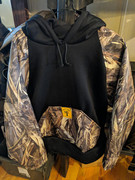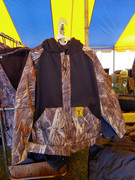 Valley Creek Nylon Sleeved hoodies available med - 3x right now and introducing to the market a new innovation of a nylon sleeved hoodie with a zipper..We strive to bring new products to the market that we use ourselves..Thanks!!
Both styles are 60.00 plus shipping!
__________________
Home Of Valley Creek Hunting Supply..Dalton Farms Softball and Misty Hollow Kennels 434-865-4868
www.valleycreekhunting.com
---
Powered by: vBulletin Version 2.3.0
Copyright © Jelsoft Enterprises Limited 2000 - 2002.
Copyright 2003-2020, United Kennel Club