UKC Forums (http://forums.ukcdogs.com/index.php)
- Cur and Feist Classifieds (http://forums.ukcdogs.com/forumdisplay.php?forumid=31)
-- World Champion bred Treeing Feist (http://forums.ukcdogs.com/showthread.php?threadid=928520073)
---
Posted by doghunter77 on 07-13-2019 01:17 AM:
World Champion bred Treeing Feist
Sire - Conwill's Double D.
Double D is out of Multi World Ch. Multi State Ch., OMCBA HOF, Barren River Sniper and Choate Lilly (Indian River Baldy x Attaway's "BC" Daisy) Double D weighs about 28-29 lbs in hunting shape. He is throwing early starting, fast, natural stay put tree dogs bred to a wide variety of females. I can furnish plenty of references on D's pups.

Dam - Conwill's Spice. Spice is linebred Champ whose pedigree looks like a "Who's Who" of the top Champ dogs. She's a fast, stay put little dog with good winding ability. The pups out of her first litter are doing very well. Spice weighs around 24 lbs in hunting shape.


Pups will be NKC registered and have had 2 shots. Pups come with a written money back guarantee at 1 year old - if you're not satisfied bring the pup back healthy and you're full purchase price will be refunded.

Pups will be at my place in Town Creek, Al. because my uncle doesn't use the internet and doesn't get phone service at home. $250 either sex picked up here. Call me if interested in a pup at 256-577-7105.
__________________
Home of Hard Rockin Blondie
---
Posted by doghunter77 on 08-07-2019 02:42 AM:
__________________
Home of Hard Rockin Blondie
---
Posted by doghunter77 on 08-07-2019 02:44 AM:
__________________
Home of Hard Rockin Blondie
---
Posted by doghunter77 on 08-07-2019 02:45 AM:
__________________
Home of Hard Rockin Blondie
---
Posted by doghunter77 on 08-07-2019 02:46 AM: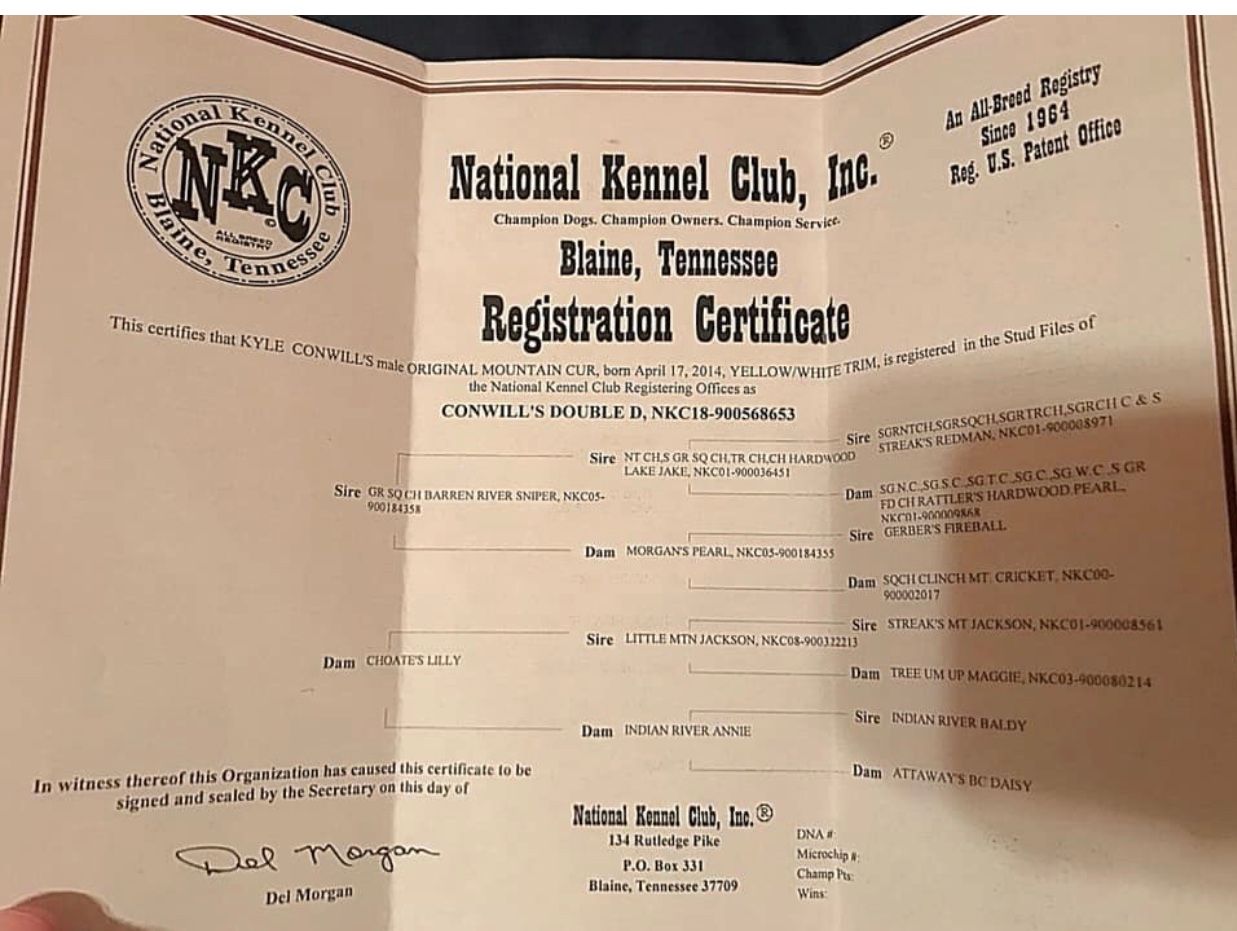 __________________
Home of Hard Rockin Blondie
---
Powered by: vBulletin Version 2.3.0
Copyright © Jelsoft Enterprises Limited 2000 - 2002.
Copyright 2003-2020, United Kennel Club