UKC Forums (http://forums.ukcdogs.com/index.php)
- Beagle Classifieds (http://forums.ukcdogs.com/forumdisplay.php?forumid=61)
-- @ Stud ::: COOK'S MAGNIFICENT MAX (http://forums.ukcdogs.com/showthread.php?threadid=928544699)
---
Posted by seth isch on 03-12-2022 09:10 PM:
@ Stud ::: COOK'S MAGNIFICENT MAX
Offering max up for stud if you have a nice female and like his bloodline. Give us a call and we will help you anyway we can. Max opens good on track and moves a track good and has great line control!! Check out his pedigree and give us a call. 260-701-2137. He is located in NE Indiana. Ukc Registered

There are two females bred to him now and some more booked. Thanks!!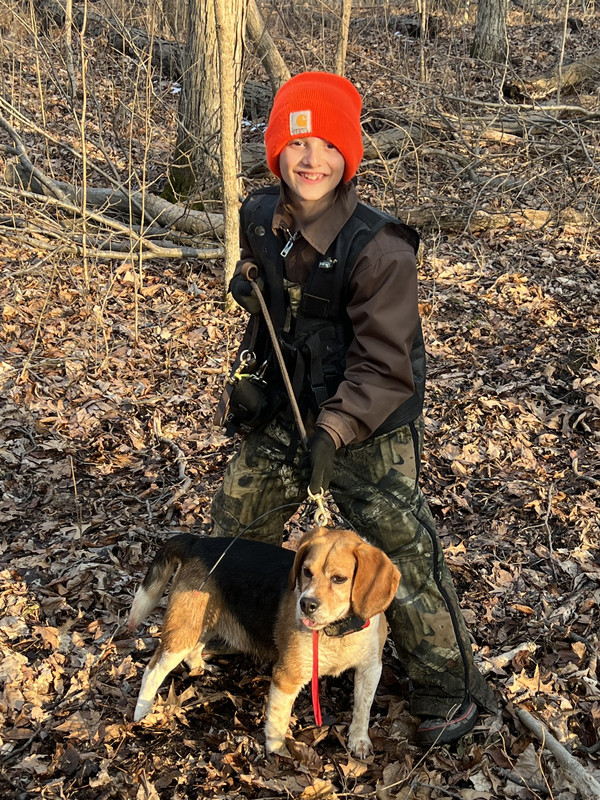 __________________
I use and sell Outlaw Lights and Dakota Lights.
Seth Isch 260-701-2137
Home of " UKC WORLD CH GRNTCH3 PKC SILVER CH BROKEN PINE LUMBER JO"
GRNTCH PKC CH BIG HOLLOW AWESOME LEXUS
GRNTCH HARDTIME HADDIE
---
Posted by seth isch on 04-14-2022 02:17 AM:
Max
Nice beagle!!! At stud until sold. Price is $250. He's worth more than that but not being ran. 260-701-2137
__________________
I use and sell Outlaw Lights and Dakota Lights.
Seth Isch 260-701-2137
Home of " UKC WORLD CH GRNTCH3 PKC SILVER CH BROKEN PINE LUMBER JO"
GRNTCH PKC CH BIG HOLLOW AWESOME LEXUS
GRNTCH HARDTIME HADDIE
---
Powered by: vBulletin Version 2.3.0
Copyright © Jelsoft Enterprises Limited 2000 - 2002.
Copyright 2003-2020, United Kennel Club